First Alert 2092DF-BD Fire & Waterproof Safe
September 24, 2020

First Alert 2092DF-BD Fire & Waterproof Safe
First Alert 2092DF-BD Disaster Resistant Safe
Exterior Dimensions (HxWxD): 18 in. x 17.5 x 19.63 in.
Interior Dimensions (HxWxD): 13.63 in. x 13.25 in. x 12.50 in.
Weight: 42kg
Fire-resistant (1-hour fire rating UL Classified)
Media protection
Waterproof even when fully submerged
Pry-resistant concealed hinges
1 unit of adjustable shelf, key rack, door pocket
Ready-Seal Technology – Bolt Down Technology keeps safe secure and disaster resistant
5-year limited warranty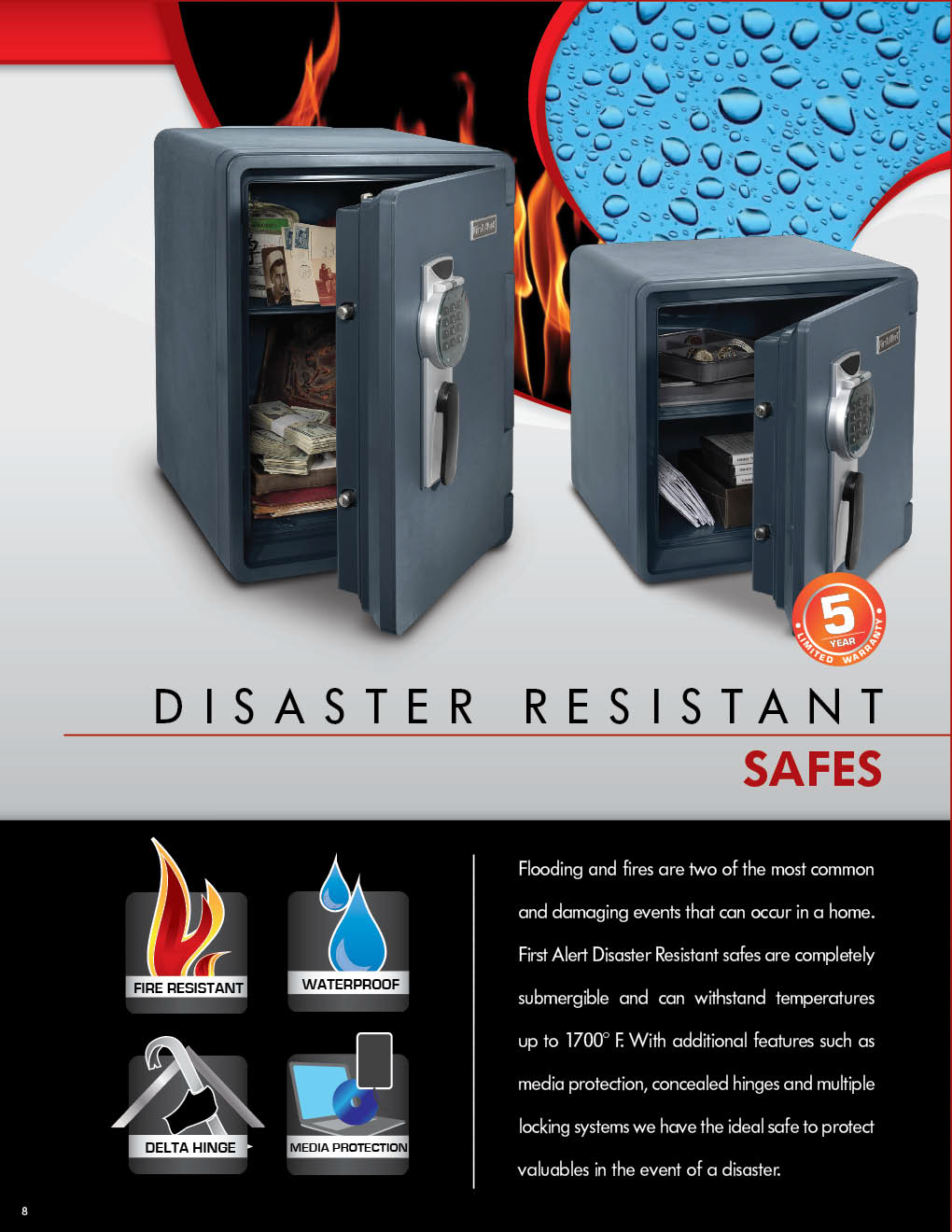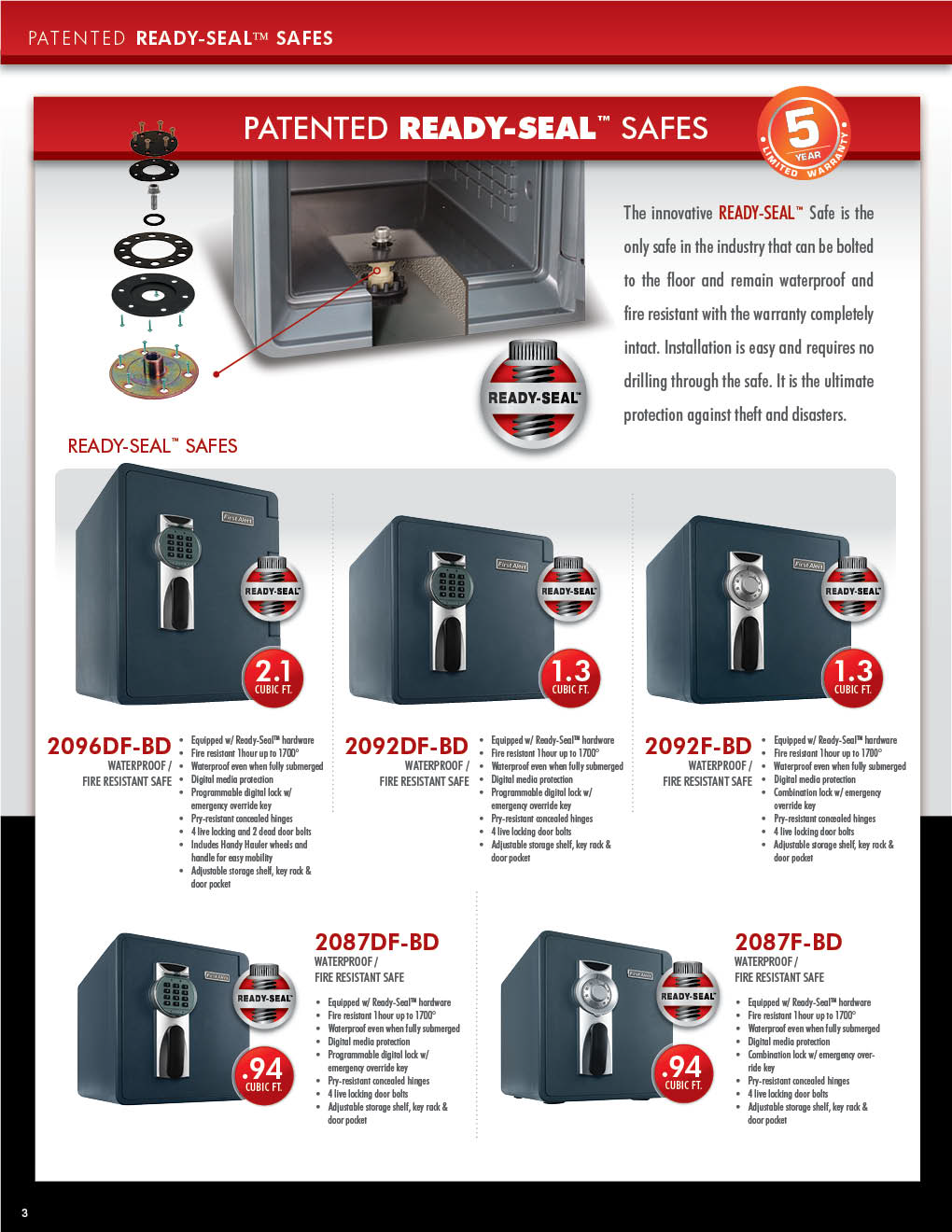 Spacious Safe Ideal for Storing Valuables
With a capacity of 1.3 cubic feet, the 2092DF-BD Digital Safe offers ample space for your jewelry, money, documents, and other valuables. The safe is also verified by an independent testing lab to protect CDs, DVDs, external hard drives, and other electronic media from fire damage. An adjustable storage shelf and a key rack ensure quick-and-easy access to stored items.
Durable Pry-Resistant Construction
Crafted from durable composite, the 2092DF-BD Digital Safe features patented pry-resistant concealed hinges that make entry by crowbar difficult. Four live-locking door bolts provide additional security by firmly locking the door in place.
Programmable Lock Deters Thieves
A programmable electronic lock allows you to select your own three- to eight-digit code for access to the safe. The lock will disable the keypad if an incorrect code is entered too many times. are included and store inconspicuously on the safe's exterior, allowing you to access the safe should you forget the combination.
Fire Resistant for up to One Hour
This fire-resistant safe has been independently verified by Underwriters Laboratories (UL) to withstand external temperatures of up to 1700 degrees Fahrenheit for up to one hour while maintaining an internal temperature of less than 350 degrees Fahrenheit.
Waterproof Seal Keeps Contents Dry
Featuring a protective waterproof seal, the 2092DF-BD safe is designed to protect important documents, electronics, and other stored items during a flood. The safe is also designed to float, so it is easy to locate during a flood.
Bolts Down Securely with Ready-Seal Technology
The safe features Ready-Seal Technology, a patented lockdown mechanism that takes the hassle out of bolting down the safe. Unlike other safes that become vulnerable to fire and water when bolted down, this Ready-Seal safe remains fire resistant and waterproof even when fastened to the floor.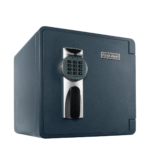 First Alert 2092DF-BD Fire & Waterproof Safe