Secure Your Belongings
With Anti-Disaster
& Anti-Theft Safes
In the past five decades, First Alert has pushed the envelope in product innovations, harnessing technology to build the most reliable fire safety products for everyone.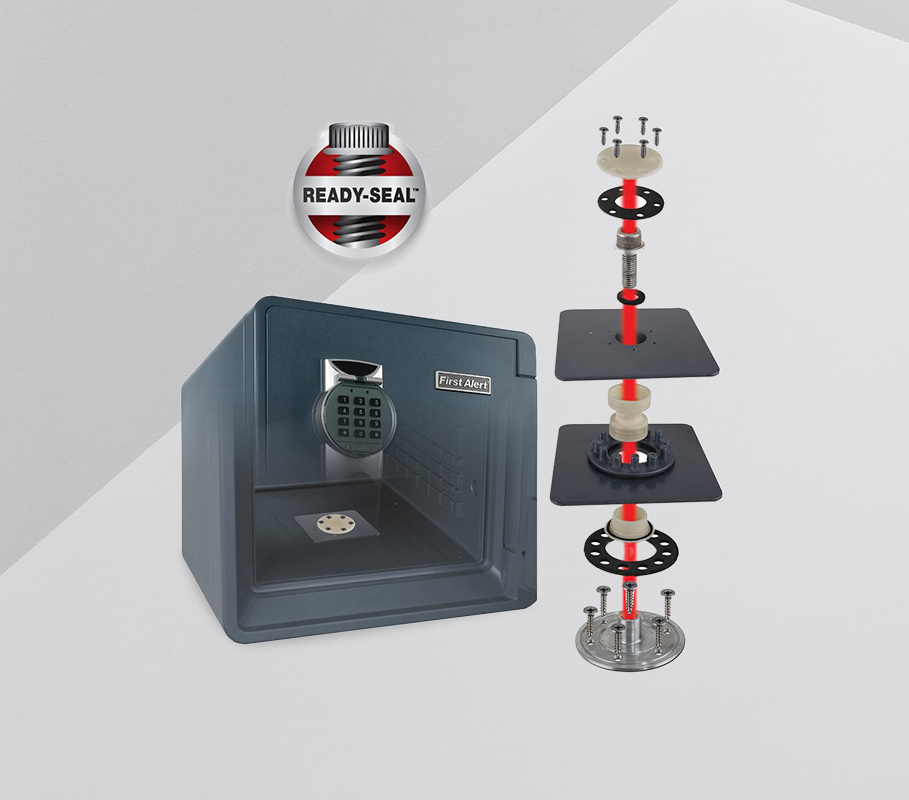 Protect Against All Odds
Anti-disaster digital safes for the ultimate protection from fire, water, and theft.
SHOP NOW
Ready-Seal Technology
The innovative Real-Seal™ is the only safe in the industry that can be bolted to the floor and remain waterproof and fire resistant with the warranty completely intact. Installation is easy and requires no drilling through the safe.
SHOP NOW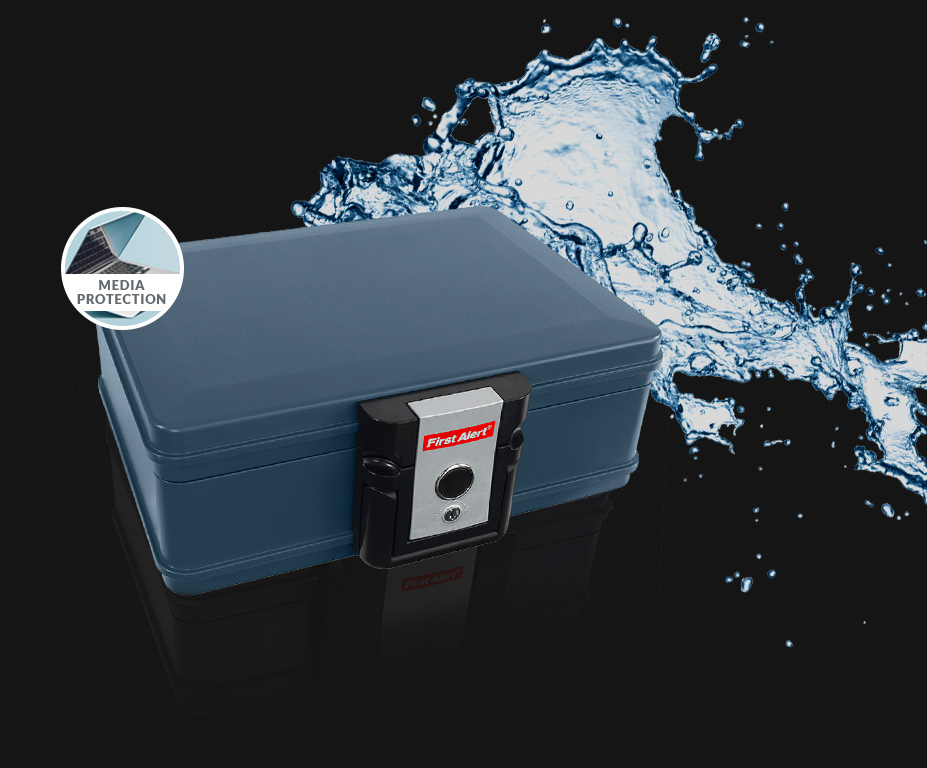 Waterproof
First Alert Disaster Resistant Safes are airtight and 100% a submergible, making them completely waterproof and highly secured from any type of flood damage.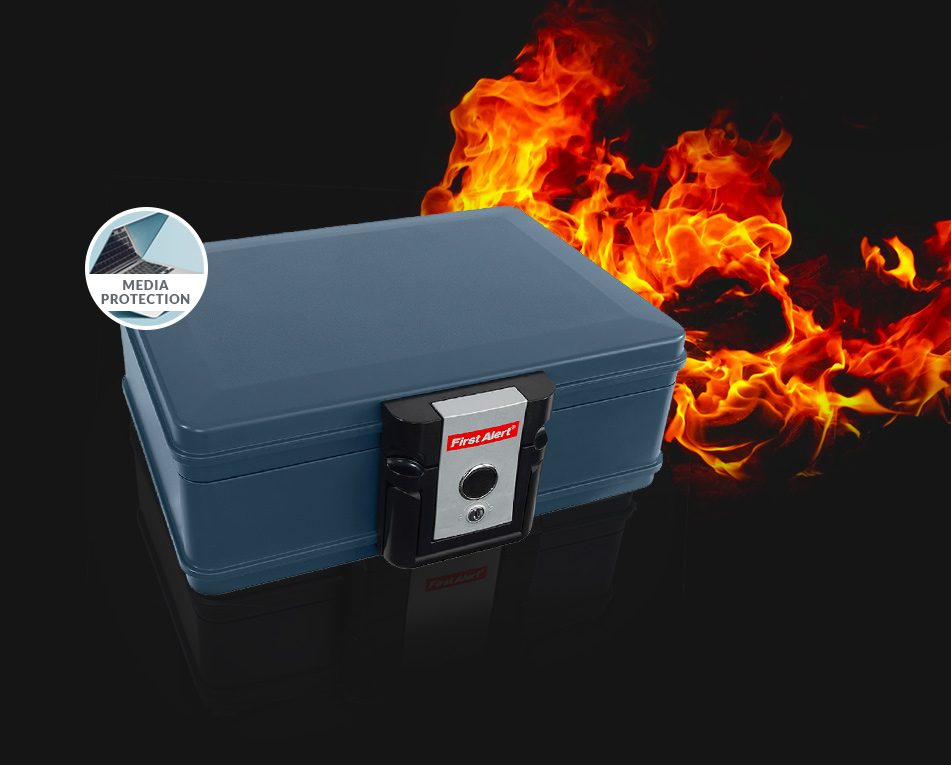 Fireproof
The tough built of the First Alert Disaster Resistant Safes can withstand temperatures up to 927°C, with additional features such as media protection to keep all types of documents entirely safe.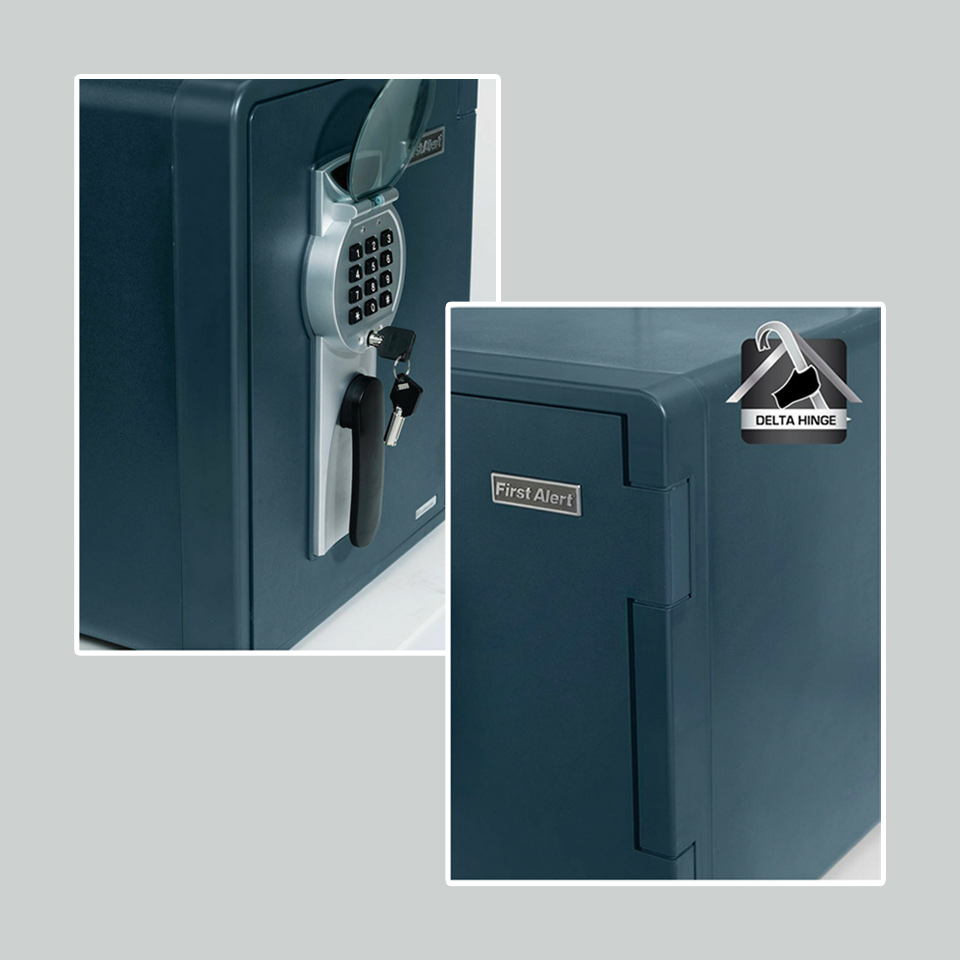 Durable Pry-Resistant Construction
Crafted from durable composite, these safes carry patented pry-resistant concealed hinges that make entry by crowbar difficult. Four live-locking door bolts provide additional security by firmly locking the door in place.
Simple features, advanced protection
Adjustable shelf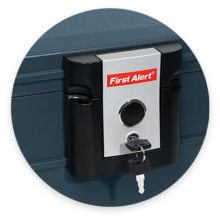 Programmable digital lock with mechanical override keys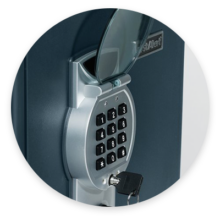 Live locking door bolts